Individual and innovative:
High quality software development
for your business
We are your partner for the development of new
applications as well as for the further development of existing
applications, maintenance and support.
These technologies are
in use with us
With experience and competence, we
offer you the right technology for every project.
These technologies are in use with us
With experience and competence, we
offer you the right technology for every project.
Technologie Stack
Java / Java EE
.Net
Unternehmensanwendungen
Mobile Anwendungen
Webanwendungen
Microservices
Cloud Solutions
Container-Infrastruktur
CD/CI Pipelines 
(Git, Jenkins, Docker, Docker Swarm, Kubernetes)
Datenbanken
Server
Big Data
Data Analytics
SEO
MQueue / JMS
Java / Java EE
Spring
Spring Boot
Struts
Hibernate/JPA
JSP
Liquibase
Lombok Project
Servlet
JAX-RS (Rest webservice)
JAX-WS (SOAP webservice)
Swagger
Maven
Junit
EJB
JSF
.Net
ASP .NET
MVC APPLICATION
WCF
WEP API
UNIVERSAL APP (DESKTOP und MOBILE)
Progressive Web-Applikationen
Nunit
WEB
ANGULAR JS
Dojo
Bootstrap
CMS mit WordPress
CSS
Gulp und Grunt
Html5
JavaScript
JQuery
Karma mit Jasmine
Node JS
PHP
React JS
Responsive Websites
Single page-Applications
Mobile
iPhone
Android
Windows
Hybride Applications
Databases
Oracle
DB2
derby
Relational databases 
Object-oriented databases 
Application and web server
Websphere
Jboss/WildFly
Tomcat
IBM Http Server
Tools and methods
Eclipse
IBM RAD
GIT / Bitbucket
Jira
Confluence
Maven / Ant
SVN
Continuos Integration
Test driven development
Design Patterns
Agile Entwicklungsmethoden
Scrum
OOP
Data Analytics
Statistical Analysis :
Using R / SAS
Data Visualisation :
Using Tableau
Enterprise applications
Individual company applications guarantee competitive advantages
To optimize your business processes, we design, develop and implement complex enterprise applications efficiently and reliably. Taking into account all your needs, custom applications, based on a multi-tier architecture. You can scale and expand at any time as your business evolves into new processes and requirements. With our custom software development, we offer you the ability to personalize your processes with innovative ideas and thereby real advantages over your competitors to achieve. The software applications developed by us are characterized by a good performance. We also pay close attention to security issues in order to make your application secure from the start. They are suitable for numerous users and large amounts of data, e.g. for big data, in the sense of complex evaluations and analytics.

TECHNOLOGIE STACK
Web Applications
Web applications – user friendly, appealing and responsive
We develop web architectures and modern web applications with HTML5 / JavaScript in frontend, combined with libraries like Angular JS and DoJo. We can design your software as Responsive Design or statically, for the Internet or your intranet, for simple or complex content and applications. However, always with an attractive user interface and under compliance with known security standards.

TECHNOLOGIE STACK
Mobile applications
Native or hybrid – applications according to your requirements
For mobile devices we are developing native apps (just for IOS, Android etc.) and hybrid apps, are equally applicable to all operating systems. The apps are optimally designed so they can be used on the various devices (mobile, tablet etc.), To build mobile apps, we use all common technologies like HTML5, JavaScript, Apache Cordova and many more.


TECHNOLOGIE STACK
 Our references
Here you can see exemplary customers for whom we
regularly work successfully.
What advantages our work process offers you
Thanks to a lean development process and the use of agile project teams, we offer you these concrete advantages:
Attractive price thanks to partial offshore development
Transparent costs thanks to fixed price
Highest expertise by well-trained, experienced full-stack developers
Easy scalability of the scrum teams, depending on the project size
Fast high quality solutions
Fast time-to-market realizable
Flexible, customized to customer needs
High quality of software solutions
A flexible, agile and scalable team
In Ludwigsburg you will meet qualified, highly professional experts. Our teams all consist of a project leader / scrum master and an agile development team. We rely on a flat hierarchy with short decision paths to respond quickly, flexibly and professionally to your needs.
Our teams are absolutely scalable. Depending on requirements, design and technical requirements, we can provide you with a complete Scrum Team. Your interface for all your topics is our Project Coordinator responsible for the project who represents the single point of contact (SPoC) for you.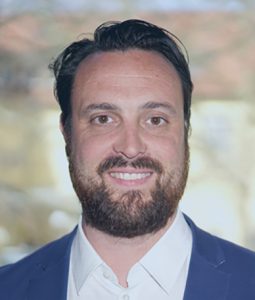 CEO Stephen Wilde
Dipl.-Inf.
Project Manager/Scrum Master


Developers/Scalable Teams
How we work for you
At every stage of the work process, we place great emphasis on flexibility
and openness. Thanks to the Scrum approach with agile structures, you are always in the thick of
the action and can intervene, vary or supplement.
Always exactly what you need
How the cooperation with Wilde-IT looks depends on your requirements. You can choose between two collaboration models, to get the right solution for your current need.
Collaboration Model 1
Whole development team needs
For example, if you want to completely outsource the development of your software project or if you are looking for an agile team for your idea, then you have come to the right place.
You assume the role of product owner and your single point of contact is the project leader / scrum master of the agile development team that puts your ideas into action.

Collaboration Model 2
Expansion of your software team
You need more developers in your software team? Then we can complement your team with a single project point coordinator (SPoC) and a scalable development team. The project coordinator is integrated into your software team, accepts your requirements and coordinates the implementation with our developer team. team and provide your team with tested, high-quality software for acceptance.
Billing models Depending on the requirement and desire, ours also vary Billing models: Possible fixed price, agile fixed price or billing according to effort.
We are specialists.
But first and foremost we are your partner.
From the development to the support of your IT applications, we offer you
high-quality and professional solutions.
The process flow goes from the analysis of the actual world via the feasibility study to the design of the architecture and the determination of the requirements. After we have received from you specification / specification, we estimate the effort and create a free quote. After a proof-of-concept, the implementation phase and the
IT testing, the software is deployed and executed on a server. If the new software is in operation, we take care of maintenance, support, error analysis and correction as well as, if required, necessary extensions. This is possible within the scope of a work contract or a service contract (remuneration according to expenditure).