Customized software development: agile, solution-oriented and individual
A high degree of quality, transparency and flexibility: We have been working at Wilde-IT GmbH since 2016 as a service provider for software development, IT project management and IT consulting. We always have your individual requirements in mind to improve your workflow. In addition to the development of web and mobile apps, we specialize in complex business applications – especially in Java / JavaEE in all its facets. What technologies we use is available at here
In software development we map the entire process – from the actual analysis to maintenance and support. If you wish we can also work on the classic waterfall model, but we recommend agile approaches / Scrum. This gives you the opportunity to see the latest one throughout the development process State to inspect and to influence flexibly (transparency and flexibility). Our developers, project managers and consultants work agile or classic at the highest level and are always up-to-date with state-of-the-art training (quality).
In this way, we guarantee speed, reliability and safety at all times.
Your advantages with Wilde-IT
QUALITY
Individual software solutions by experienced experts using a variety of technologies and state-of-the-art work techniques
ATTRACTIVE PRICE
Attractive prices due to lean development processes and partly offshore development
SPEED
Timely realization thanks to the high level of expertise and experience of our well-trained FullStack developers
FLEXIBILITY
Agile processes and scalable Scrum teams enable custom collaboration tailored to your needs
TRANSPARENCY
Fair fixed prices / At any time visible work processes due to agile methods
SERVICE
Fixed contacts take over your personal advice and support
Stephen Wilde
Managing Director
Graduate computer scientist and IT consultant
05/2006
Dipl. Inf. After studying in 
Stuttgart, Heidelberg and Chemnitz
06/2006 – 12/2010 
IT project manager, consultant, architect and
Software developer at ICS AG
01/2011 – 02/2016
Sole proprietorship as IT project manager,
Consultant, Architect and Software Developer
03/2016- heute
Managing Director of Wilde-IT GmbH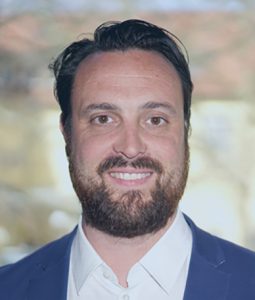 That's how we are organized
Our expertise in software development
Individual Corporate
Applications guarantee competitive advantages
Web Applications –
user-friendly, appealing and responsive
Nativ oder hybrid – Mobile
Anwendungen nach Ihren
Anforderungen
Our references
Here you can see exemplary customers for whom we
regularly work successfully.
Business- presentation?
Inquire without obligation!
We would like to present you our new business model live.